Spring Rates Starting From
$229
The InterContinental Miami, a true monument to art and luxury, is capturing the pulse of the New Miami – global, sophisticated, luxurious, artistic and edgy. For over 35-years, the InterContinental Miami has been an icon of the Miami skyline and a keeper of art in unexpected places, from the antique Florentine marble, covering the entire exterior and interior of the property to the LED digital canvases throughout the hotel and on the exterior of the building. The Hotel continues to incorporate the arts through the use of technology and pop-up galleries throughout the lobby to provide a cultural experience to guests.
Art Living Program
More than just a showcase of beautifully designed pieces, Art Living Miami is a curated experience connecting galleries and artists to hotels, residences, and developers. Immerse yourself in InterContinental Miami's newest artistic adventure with a rotating residency located throughout the hotel's expansive lobby. All pieces are available for purchase and gallery tours with the individual artists are also available by appointment only. Bring a piece of your Miami experience home with you.
* All artwork displayed is available for purchase. Custom pieces can also be special ordered.
Please contact Info@artlivingmiami.com for more information.
2020 Installations
2019 Installations
Arte Collective Gallery
September 11 - October 14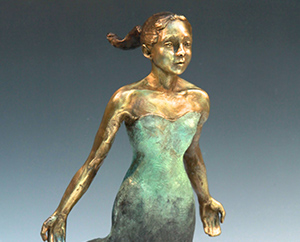 Markowicz Fine Art Gallery
July 25 - September 9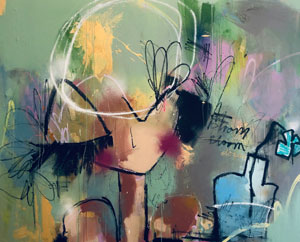 Contemporary Art Gallery
June 11 - July 24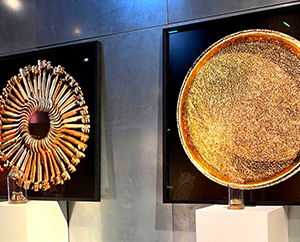 Art Basel Partnership with Kai

From November 27th through December 30th, Art Living Miami is teaming up with renowned international street artist Kai to put on an exclusive month-long exhibit at InterContinental Miami. Just in time for Art Basel, the new collection comprises over 40 pieces of the original artwork. This includes a 15-foot 'Love vs. Money' sculpture and a selection of the artist's signature cement canvases, which can be seen in the main lobby. Presented in partnership with Markowicz Fine Art, the event will also feature a new series of animations on the building's Bayfront LED screen set, as well as complimentary refreshments from Toro Toro, chances to meet Kai, interactive art sessions, and more.