2nd Annual Salsa Fest Weekend
September 15 - October 15, 2023
Located in the heart of Miami, we are surrounded by the vibrant cultures of Latin America. In honor of Hispanic Heritage Month at InterContinental Miami, we are celebrating the contributions of Latin flavors through art, culinary offerings, and entertainment, culminating in our 2nd Annual Salsa Festival Weekend featuring live concerts including Los Adolescentes.
Noche De Arte
Every Monday in September & October
Showcasing local Latino artists, Noche de Arte delivers a diverse experience to hotel guests in which they can view impressive works from both emerging and established artists in person.
September - Eduardo Callejas-Rivers
October - Marco Caridad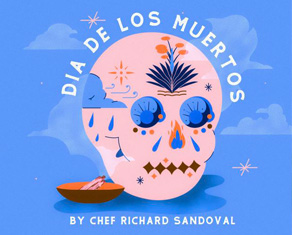 Dia de Los Muertos
October 3 - November 5, 2023
Toro Toro
Richard Sandoval's Mexican culinary campaign fuses menu specials with dishes and cocktails that celebrate the culture. Inspired plates and pours combine the four elements: tierra, aqua, fuego, y aire.
2nd Annual Salsa Fest Weekend
October 13 - 15, 2023
oImmerse yourself in our 2nd annual Salsa Festival Weekend filled with parties, showcases, master classes, and live entertainment all weekend long featuring Los Adolescentes. All access VIP passes to the events included in 1 night stay!
Muestra Herencia Fashion Show
October 12, 6 PM
Bayfront Ballroom
This complimentary event features an esteemed lineup of Latin fashion designers showcasing their latest trends on the runway.
Latin Social Hour
Every Thursday, 5 PM - 9 PM
Toro Toro
Drink Latin, dance Latin, and eat Latin at this lively social hour event, happening every Thursday evening at the Toro Toro Bar.